Wizard Storm Green Garden Build (on the right side)
My second build finally done. Standard build for new players.
Summary:
Very High Damage: Due to Storm 40 high hit frequency; x4 Poison DoT dmg Common Crits 300m-5b, Rare Crits 5b-30b, Spike Crits 30b-250b,
High Survivability: Dodge 60%, Block 45%, Mspd 48%, Shatter
Can solo very well on high floors (no problems at flr 1300+)
Wizard Mayhem Full Support Debuff Build (on the left side)
My third build, which I had fun building and playing. This build was made so that no matter how high the floor you are on, its still viable to use.
Summary:
Very High Damage: Multiple skill procs with high hit frequency (Twister, Orb, Storm, Torrent); High DoT duration and speed (Inferno 5 and Fester 40); Crushing Flames/Crushing blow 70% dmg mob till 1% Hp (Normal/Rare Mob 1sec, Epic 1-3sec, Legend 3-5sec, Mythic 5-10sec)
Very High Survivability: Dodge 75%, Block 75%, Mspd 48%, Vanish, Sanctuary, Stealth Proc, Smoke Bomb Proc, Blinkstrike MH skill, Manashield OH skill no cast delay (havent died using this build)
Very High Support: Weaken 250%, Cyclone lure, Mayhem stun
Very Low Killing Ability: Cant solo very well
Best paired to Hireling with Electrocution/ Demonic/ Relentless/ Frozen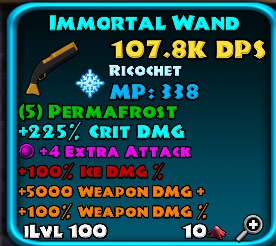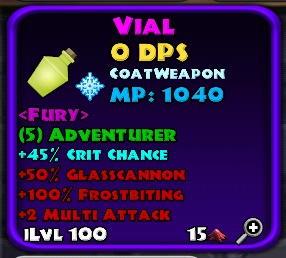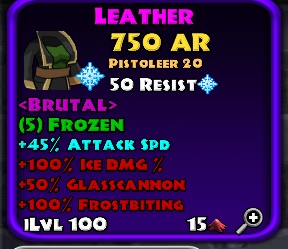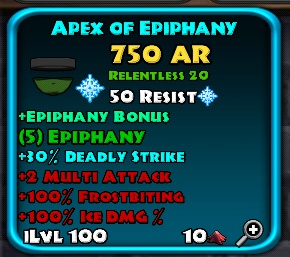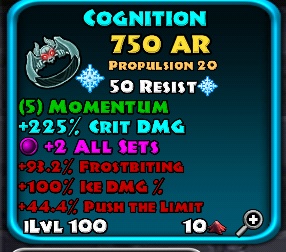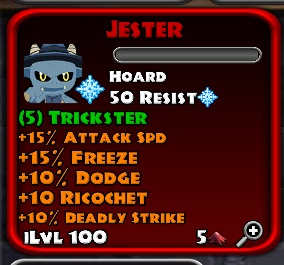 Rogue Solo/Hireling Permafrost/ Frozen Build
Goes well with the Mayhem Full Support. Its fun going gunz blazing, but it felt lackluster for me. Maybe Im really meant for Wizard class.
Summary:
Very High Damage: Crit dmg 437.5%, Deadly Strike 70%, MA+4/EAC+4, Spike dmg went 500b (w/o Weaken when I solo'ed it at flr 1200)
Low Survivability
Bad AI, needs regular coat weapon,
Suggestion: Replace 1 Frostbiting with Elemental Critical 30%; Switch 1 Deadly Strike 30% to Reduce CD 45% for permanent Stealth and Mirrorimage
Best plaired with Main
Please comment on what I can improve. Feel free to use and modify the build according to your preference.
My thumbs are aching from overplaying xD
I'll take a break for now. Thank you