First if all, I want to thank @kiane_zaine for not chunking off some of my mmr on my way to the feat.
Shooting for stellar mmr is very very difficult. As you go higher when you win you get +0 mmr for nearly all of your matches. You lose you throw ~+70mmr. 2,4K MMR, and a Cheater, plus a piece of my build
There needs to be some implied cooperation along the way.
So this is 2.5k mmr in DQ V3.1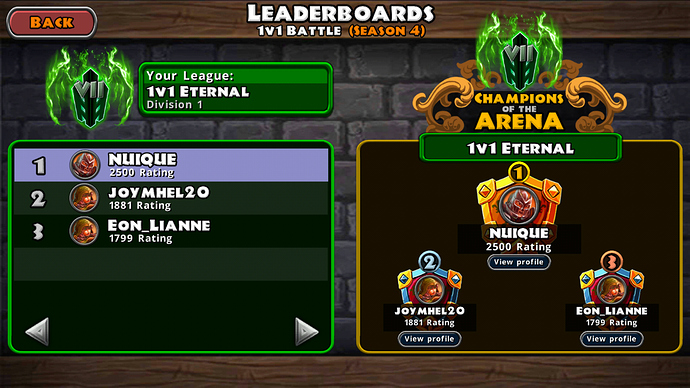 I do not know if it is a game record but my 2v2 mmr peaked more than 2.2k even when the terrifying @Mr_Scooty was still around.