After testing, experimenting many possible build and tons of crystal burns finally all efforts are paid off.
I call it Frozen Cross-Fire build combination of Ice and fire element.
The main damage for this build is fire with the help of Crushing flames to lessen fast the HP of the enemy and then for the final blow trigger the frozen to explode.
This is hybrid build for hiking at the same time for farming so far so good i reach 3k floor m3 and counting without problem can kill legend and mythic bosses with greatly resist with or without enemy heal map affix.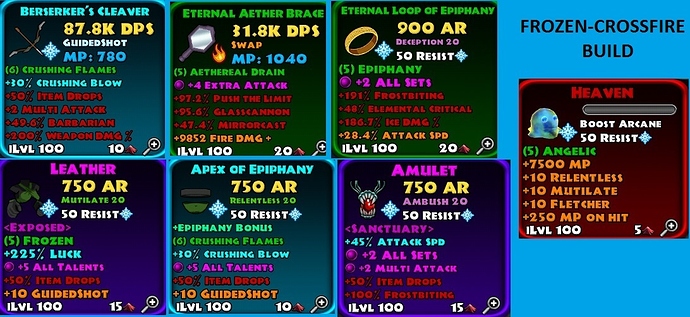 either main character or hireling but it is better for hireling to have max farm build

Nature is 4x LUCK and 2x Element

Mirror image is a must to trigger the crushing flames with immolation Traps is back up for immolation. And it also capable to crowd control in pack-size map.

Can go hiking floors without any problem currently floor 3k+ M3 and counting can kill Legend and Mythic bosses.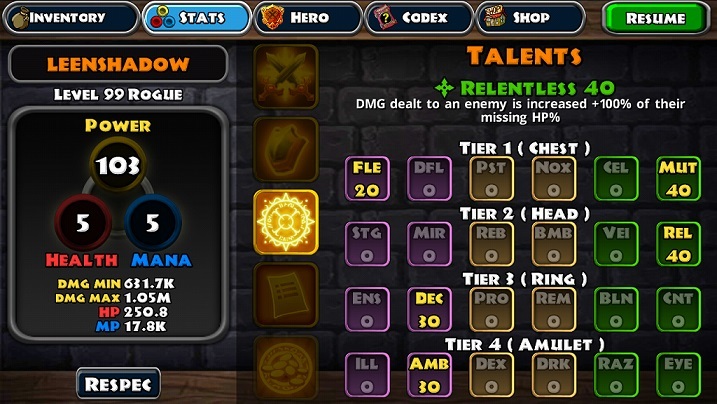 Fletcher 20 and Angelic set is good combination for fast arrow and eliminate enemy easily

Relentless is a must also because we have no Demonic

Deception is for survival of the rouge when mirror image is activated enemy have 45% miss chances to hit you.

Ambush is back up to trigger the immolation for crushing flames and also crowd control for pack size map.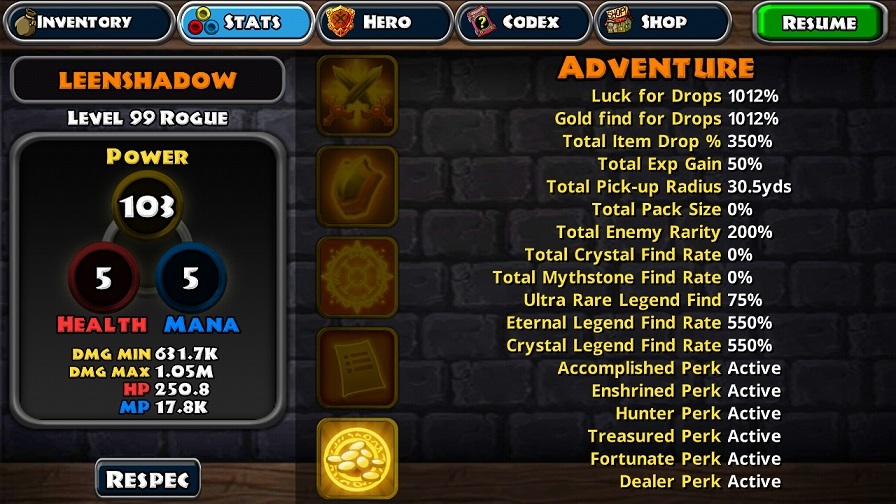 sacrificing 4 slot to enable to max drop rate and 1 slot also for LUCK crystal affix

Can dominate 3k+ floor M3 with no problem i will update this again with the highest floor can it takes with this build.
sorry for my bad English hope you like it
i uploaded video also
update Video for hiking floor