I recently started playing DQ again and I'm taking the game a bit more seriously so naturally I'm in the process of redoing my builds.
This is "Kinetic" my Poison Flintlock Rogue: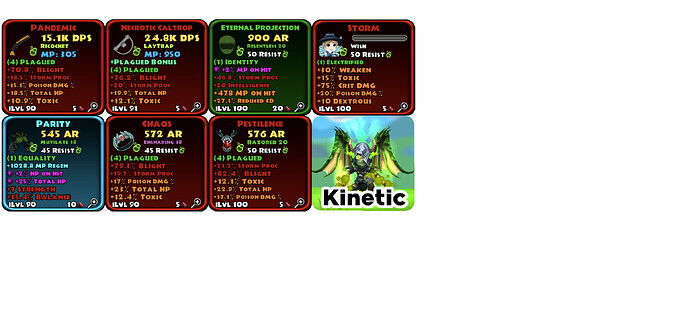 It's not a real build, basically just 4 Plagued items and whatever else looked cool at the time.
Since I've come back I've redone 2 of my 6 character builds: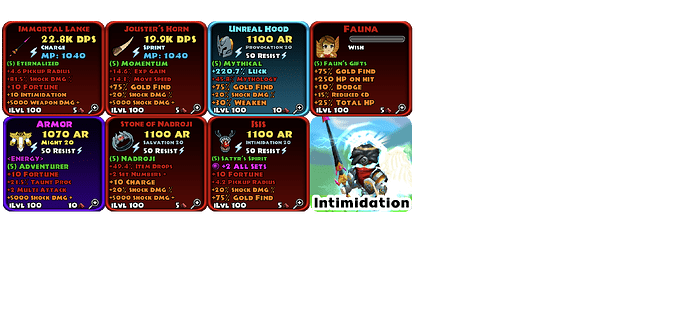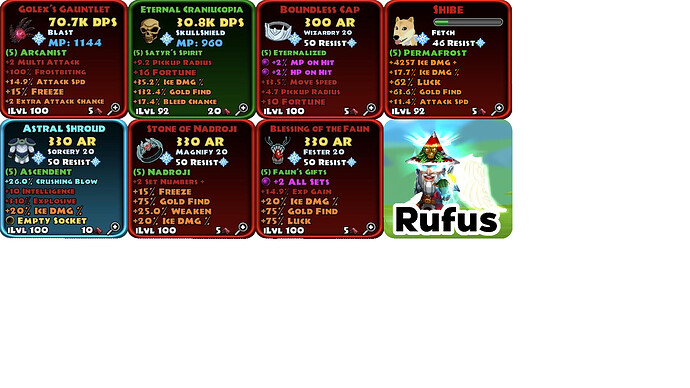 And they've been working fine while I work on ascending a character to Eternal Ascension but the issue is neither of them are strong enough to fight in the Arena.
I climbed to 1v1 Legend Arena with Kinetic and my other Warrior (who's build I've taken apart since then). But I'm starting to get stat-checked hard on her.
Mostly I just try and abuse people's poor AI so even if a character is way stronger I can still steal wins but a lot of the players I fight now I can't cheese, so I want to know how I should approach building a PvP unit. BTW, if you want to see how an "easier" arena fight goes I made a video: Kinetic Arena Win
My two farmers are useless in Arena and I want to still climb to Eternal (since I'm in top 30% of mythic rn) while farming and ascending characters.
I used up all my Mythstones getting Elixirs so I'd appreciate any guidance people have for building up Rogues. I'm not sure if I want to keep a Flintlock build or not so any insight on if Flintlock or Chakram's are easier to build would be nice.
TYSM in advance <3.