Been doing floor hiking for a month



I keep on climbing because of this +1% Rarity of CRYSTALS and MYTHICSTONES per 100 floor after you reach 500 floor and now i enjoying it rather than farming in low floor.
[ QUESTION : is the 1% Rarity rate is infinite? ]
The drop rate of Ultra rare Crystals is so common in highfloor and i think the drop of
Emerald , Sapphire , Fluorite is 5 to 10 pcs per map with pack size.
EDIT:
Build Used
500 to 6k Floor
Bow type Rouge
(8)Epiphany
(5)Demonic
(5)Crushing Flames
with( full atk speed ignore resist and double strike ) but then i started to feel unease with my build because its getting harder and harder to kill Epic/Legend monsters and Cartographer . So i started to search for another build for faster Map clear.
6k to 13k Floor
Crushing Flames + Frozen Set. There's a couple of variations for this build.
(5/6) Crushing Flames
(5) Frozen
300% Frostbiting or more
30% Element Crit Chance
And add some MS speed or you can just use Charge (Warrior) ,Teleport(Wiz) ,Vault(Rouge) for faster map clear.[search the INFINITY BUILD for more idea about the mechanics of the build

]
All monsters from 13k(i think) and up floor is only 1 hit by simply using CRUSHING BLOW (20% is enough).And its called Infinite Billion dmg (INFB)
---
Specials Thanks to my master Seighart_S.E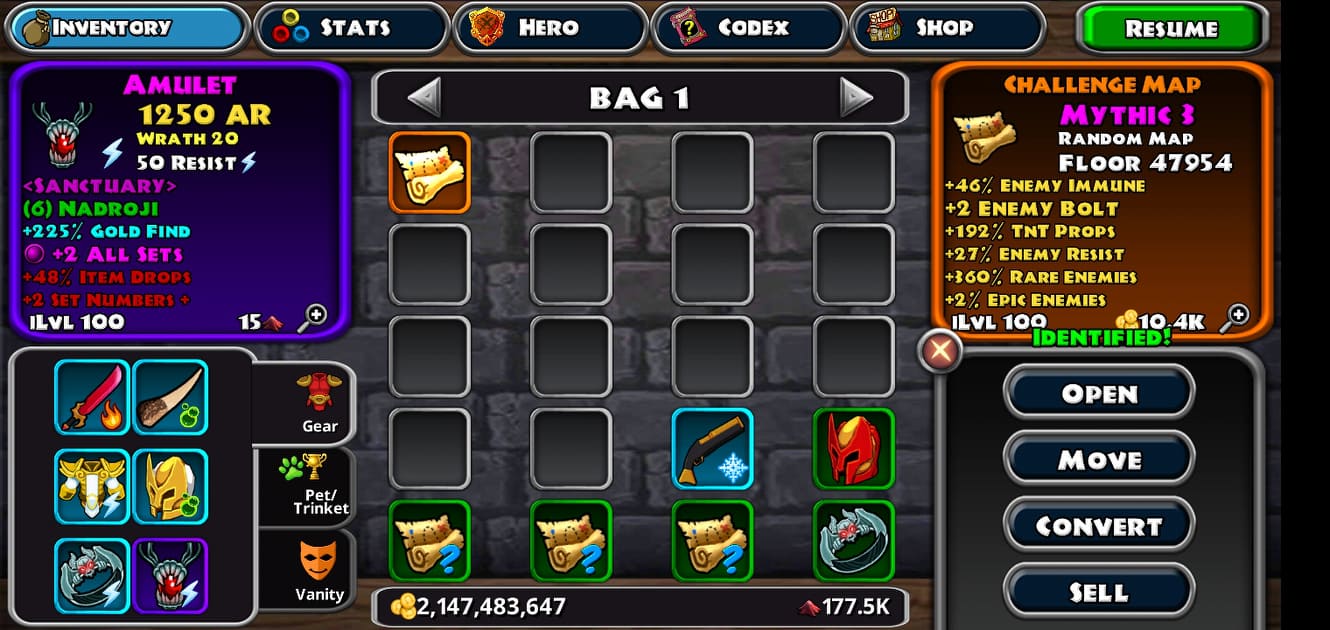 Sorry for the bad english post xD xD xD