Occasionally the feat stat gets stuck. Right now I can go to the codex and see that I'm at 35/38 on Slay Enslavers, and 3/8 on Slay Legend Enslavers. Then I go and kill 10 more, and the feat stats stay the same. This is frustrating to say the least.
I get that Eternal Pets are supposed to be rare, but this bug really annoys me. I'm on floor 1865, and I only have ONE Eternal Pet, although I do consider myself lucky that it's a good one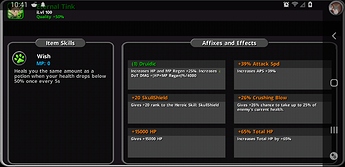 Anyone else notice this or have an idea on how to get around it? It seems totally random as far as which Enslaver killed counts towards the feat.