The time has come, I have a new build in mind so I can share my #1 Orbit

: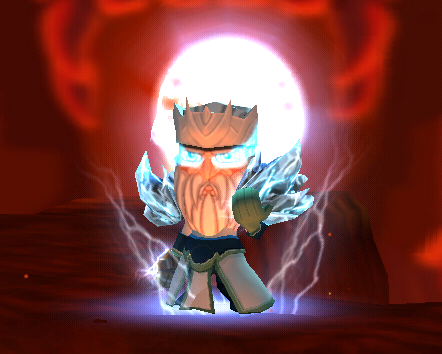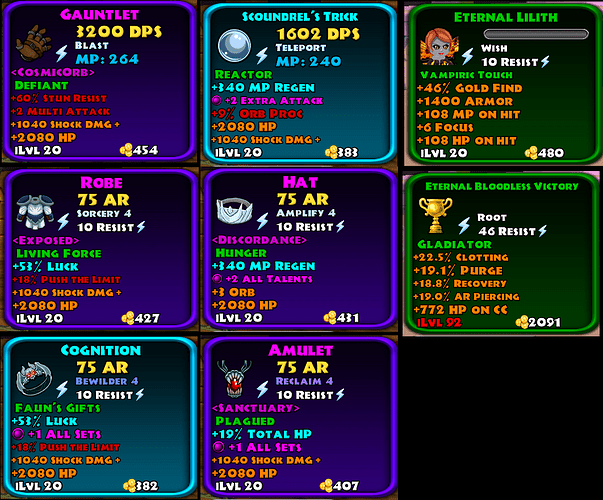 Many thanks @CuzegSpiked who helped me a lot, our two Disc/Orb/Reactor builds both reached the top some weeks ago already and are still competitive.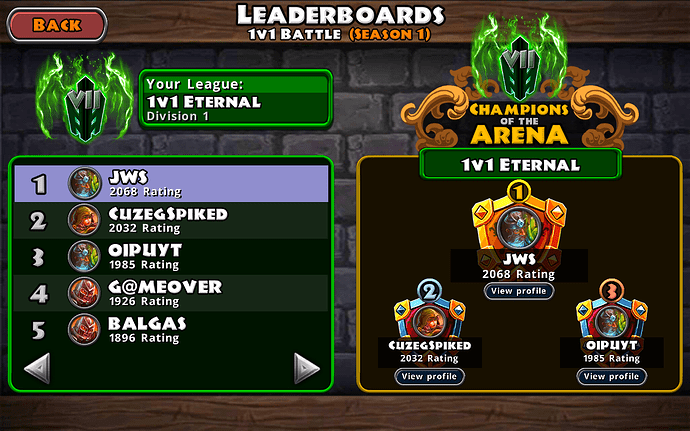 Mine is a bit different, meaning
Wizard,
Hunger for faster Orbs and Teleport,
Faun's Gift for 119k HP,
my pet is crap, I would love to have an eternal one with HP… Don't really need HP/MP on Hit, Armor is okay though.
What one could change:
Glasscannon is an option, bit less HP but moar damage!! I'm tired though of testing/changing more stuff, I can reach

#1

whenever I want and that's fine with me .
The faster casting is necessary in order to compensate in parts the lack of damage (missing Identity, Chakram does 300% damage compared to 150% from Blast). Out of respect for Cuzeg, I didn't switch to Rogue although the higher damage was tempting ;)… Nevertheless my Wizard build works quite well. The playstyle with this build is quite different from his.
I found for my build that Critical Damage and High Voltage does not increase damage in a way that it's worth it to sacrifice the HP slots. You can compare to Cuzeg's build here:
I do about 720k to dummy. Here the video:
Cheers

!!