Quite the opposite. The pink affixes on this very rare set are actually quite bad. They have negative effects.
On the piece you're showing, Gold Find is lowered by 200%.
O-oh… I never knew that, and also i never knew crystals Affix can be applied on Eternals
We can't add the affix, but on occasion, an Eternal item with a crystal affix will drop.
If you're very lucky, they are gifted with a maximum stats roll.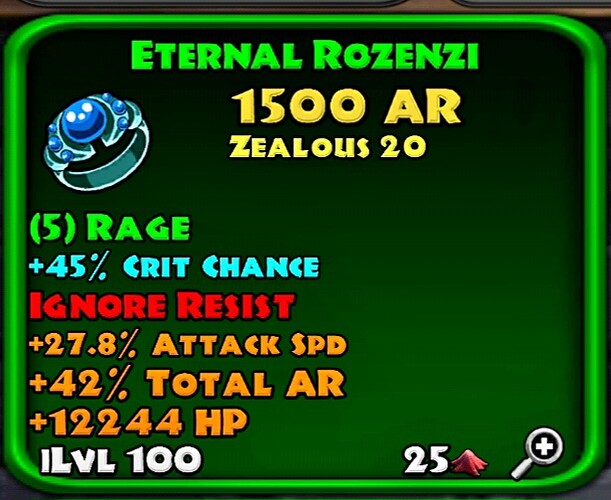 here's a post on what is possible for crafting Eternal Items.
and here is a list of all of the Crystal Affixes.
and here are the Crystals that can be used on Pets.
@DJC that's a great Eternal Rage, except for the HP, unless it's for PVP or a Blood Magic build. I really need to make a list of Eternal Items I could Craft into Builds I like to use, because I usually only use 1-3 affixes on a Legend Item and change the rest to better affixes. yet another goal to work on…