I looked top topics about 3.0 builds on forum and obviously none of them came in enough to me so I made one.I hope everyone like it.
Warrior Main: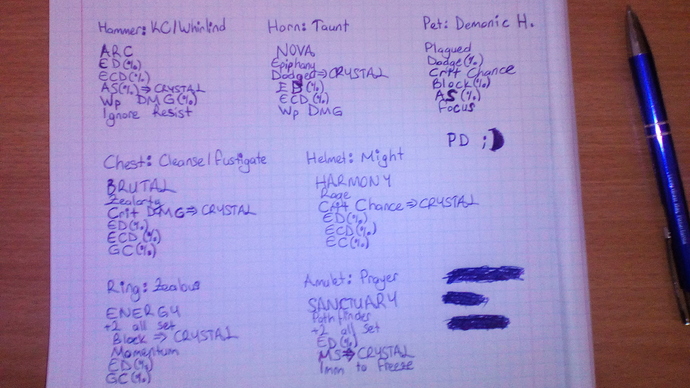 Of course set element is poison.
Talent tree:
20 Pts Strength
20 Pts Dexterity
20 Pts Fortune
20 Pts Sprit
20 Pts Whirlwind/KC
Perks:
Fortunate
Hunter
Treasured
Unshrined
Accomplished
Dealer
If you need resist u can instead blessed.It will be perfect with protection nature items.
I left the preference to you for make natures and use stat pts.
Wizard Hirling: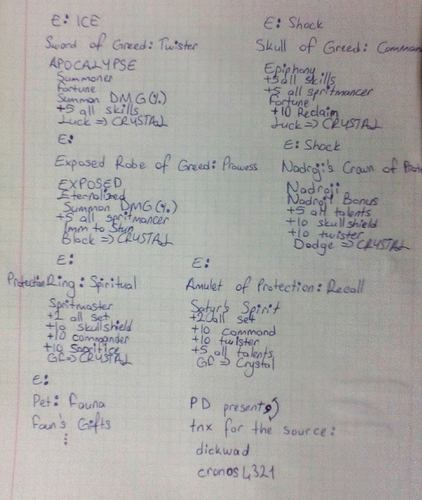 Talent Tree:
20 Pts Fortune
20 Pts Int
20 Pts Dex
10 Pts Command
10 Pts Twister
10 Pts Skullshield
Perks:
Dealer
Fortunate
Treasured
Hunter
Enshrined
Accomplished
I left the preference to you for give stat pts.
I'm sorry for little faults.
Crystal=> means Crystal affix.
U will reach max caps and max stats(or almost max) stats with double fortunate perks.
Thanks for resource to @dickwad and @cronos4321
Tnx for read.