Hey Guys,
i am a Newbie in DQ. I play it since 3 days


My first stat to assess whether an item is good or bad ist the DPS.
But very often I am confused due to the values of the Items.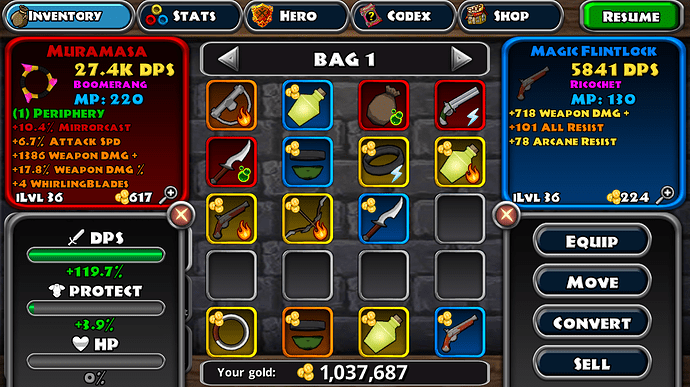 Why is here the DPS value of the better item so bad??
P.S. Is it correct that the value on the left shows the change after equipping the new item?
P.P.S. sorry for my bad english