Several times today and in the past several days, I will win an arena match but when the points begin to update it doesn't finish. I end up showing victory but then end with the match 0-3 when the match was actually 3-0. This keeps bumping my rank down and takes away 29 to 31 points. Attached is a screenshot where I won the match but it ends up being a loss. I checked my internet connection and my download speed is 60Mbps and upload is 5Mbps.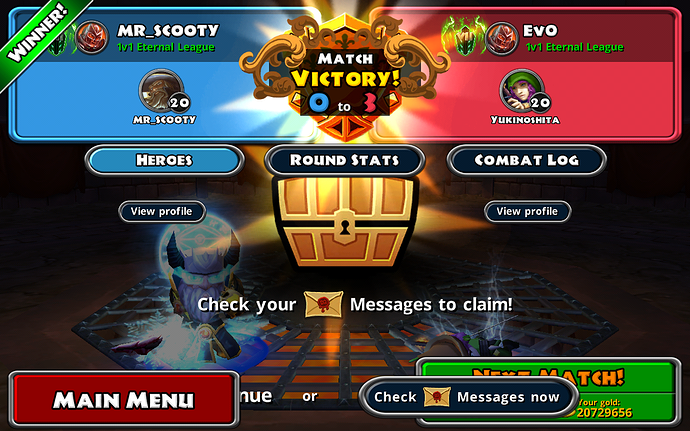 The battle arena has been behaving differently, for me, starting about three days ago. For example, I fought a character earlier and ended up doing 80k+ dmg in one of the three matches. The character had 800 hp and did not dodge or avoid damage etc. I ended up losing that match… Due to the different changes in the battle arena over the past few days, I ended up using 200M+ gold and numerous obsidian, amethyst, ruby etc to create a new build due to the BA behaviors. I dont know if @tdaniel can log into my account and check but something is really off in the BA for me. Thank you for any help or insight you can provide.
I am placing this post in the battle arena thread because I am not certain if others are experiencing similar issues.