Anyone try this? This with Defiant could be good?
I've heard of this idea but I've never actually seen it in action. It could definitely do some good .
Lots of DMG.
Although you need to have atleast 1 +500 MP on hit to avoid HP cost.
Yes it would be almost everything with masochism is good

Just made a cap real quick to test with my current xp/gold farm build (almost done last Ascension
)
Works ok in this setup. Lots of room for improvement. If any of you pros have any suggestions, I'm open to them!
Edited for formatting.
nice build . can i see the talent ? and dps ? thanks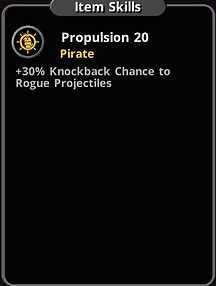 talents are viewable in the same place on armour you would normally find what skills a weapon has
i need to copy this set , right away ,
As far as dps, I don't think the values inside DQ are completely accurate. But here they are for Ricochet - at ~100% health: 4.60M; at ~50% health: 5.05M; at HOLY CRAP IM GOING TO DIE: ~5.5M.
Also, not quite a build yet. Pretty much just crafted a Masochism cap and stuck it in place of my Adventurer cap. Have yet to try to actually build around this set. Still have to do my post acsension(s) farming build
When blood magic is present all +mp converts to + hp In the new patch.
This is what I'm thinking so far with building around this synergy. Hoping I can make it a build for faming floors 400-600 on M3.
Sets
Masochism
Defiant
Faun's Gift
Crystalline
Eternalized
Nadroji
Satyr's Spirit or Momentum(on pet)
Crystal affixes
225% Luck
225% GF
225% Critical Damage
45% Critical Chance
45% Attack Speed
Not sure what do use for last crystal affix.
As for legend/epic affixes, I'm not sure yet as I'm not a calculator or a computer, so I currently don't know what the actual best affixes for killing/not dying are.
If you happen to be a calculator or computer, I would love some help/input on this build.

Oh and use this with Sadism set for minions if you're a fan of them? Sadism is like Fury Mythic but for HP and for minions.
Holy wow. Bloodmagic will deal crazy damage! Return of bloodmagic builds. How did I not notice that!
If you have 99% Missing HP.
200%*99%= 198% increased damage. Even at 90% HP missing, that's still 180% increased damage.
Wow your rich lol wish i had nadroji
Thought about Sadism just so I could call it "The S&M build"
. Running it on a rogue so no cool minions running around though.
ok. Still I'd love to see the S&M build lol


.
Any ideas on what should take that last crystal spot? I'm torn between HP on hit and Weaken. Or if I should do Dodge or Block for living.