##Progression
For this patch, we wanted to make sure it was dedicated to improving the "PvE" (player vs. environment) aspect of Dungeon Quest, especially considering how much of 2.0 was devoted to Battle Arena.
The overall goal and theme for 2.1 is "improving the feeling and reward for playing Campaign." We've noticed multiple areas in the item progression curve that were causing players to be "stuck", causing a bit of unpleasantness to how item progression felt.
One of the main areas this occurs is once a player reaches 99 and is in full Legends. The time it takes to reach the next point in gearing takes a bit of devotion. We don't mind that there's a farming required to get the best gear, but we want to do a better job of rewarding playtime.
So now the player has options. The first option is the only option in 2.0: Continue farming for gear at 99, pushing floors and hoping for Rare Legends, Eternals or High End Crystals/Mythstones. In 2.1 the second option will be: Ascend!
#Ascension
Once you reach level 99 in 2.1, you'll be able to purchase Ascension for your Hero. Your first Ascension will cost 5,000,000 gold, which is roughly the amount of gold you earn from a play-through to 99.
You'll then be presented with a choice of powerful perks:.
Accomplished - Requirement to complete Feats reduced by 25% ( rounded up )
Enshrined - Increase effectiveness of Shrines by 300% and increases Shrine Count by 1
Hunter - Shrines now always spawn 1-3 Epic Enemies ( does not stack with Hunter mythic )
Treasured - Increased chance for Eternal and Crystal Legends by 300%
Fortunate - Adds 200% Luck and Gold Find to drops ( beyond cap ), increase pick-up radius by 5yd
Dealer - Increased gold value from selling items by 1000%
Unlike the Heroic System where you gain power from long term investment in hero points, you will not gain power from Ascension. However, the perks from Ascension will enable you to find gear more efficiently, helping you to gain power more quickly.
We also wanted to make sure this was a choice since some players might prefer one perk over another. Now it's up to the player to decide their strategy and what means the most to them.
##Ranks
Once you Ascend, your Hero's level and stats will be reset to 1, and all of your equipped gear will be unequipped. You'll also earn a new colored frame that shows your Ascension Rank.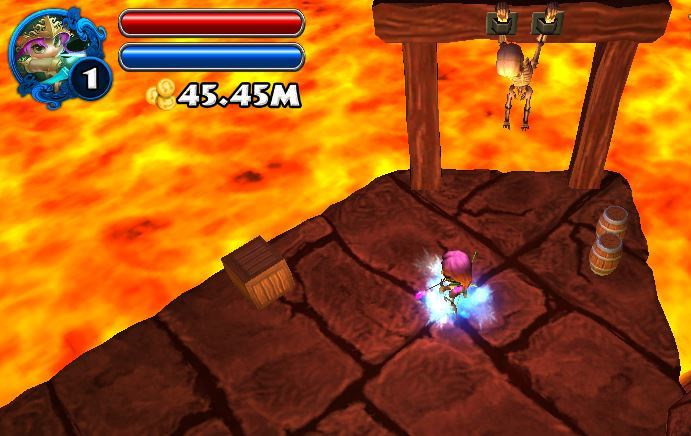 Like all of our other systems, your rank will range from Magic to Eternal and will be visible in all areas of the game that your portrait frame is displayed.
This rank also determines how much experience is scaled. The amount of experience needed to get 99 is increase by 2x for the first rank, 3x for the next rank, 4x for the next, and so on (this might change before the patch is released).
#More to come
We have much more to discuss for 2.1 while we wait for testing to be completed. Our next blogs will cover:
New Sets
New Affixes
New Affix Types - Dependent Affixes and Negative Affixes
Battle Arena updates
Balance updates
Crystal changes
UI updates
If you have any feedback, suggestions, or questions about Ascension please let us know! We're excited to talk about it and even more excited for this feature to be available (we've been waiting a long time before we could develop it).