This build was created by @Athena and the only thing I changed was Vial + Vanish -> Bomb + Enigma.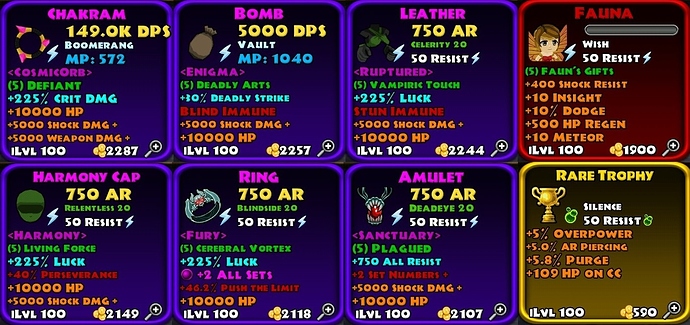 Elements are of haste. MH special is blinkstrike and OH special is scalp.
Feel free to suggest any changes. I was not satisfied with MH special Throwsword since I couldn't hit enemy because I'm constantly teleporting. Once i get Eternal pet with flat ED+ or flat HP+ I might make it to top 3.
(Btw congrats to M.C.Cuong
)
I created this post also because some players asked me to do so:
@PeaceDog
Stats for campaign: 1 736 896 HP, Enigma 45k dmg/sec, Torrent 130k dmg/sec, Boomerang 141k dmg/sec, CosmicOrb 94k dmg/sec, BlinkStrike 339k dmg/sec, Scalp 720k dmg/sec
Stats for PvP: 69,6k HP, dmg for CosmicOrb, BlinkStrike, Enigma and Bleed ranges from 600 - 6000, Scalp is usually >10000, but it depends on how many stacks of shock do you have and of course on enemy affixes.