This guide incorporates new sets introduced in DQ version 2.3 with some of the best set affixes.
This build doesn't focus on high damage. So, if that's what you are looking for, go read other guides. The whole idea behind this build is to take advantage of arcanist + ascendent while using other elements and affixes for AoE damage.
ARCANIST IS SO AWESOME!! BUT THAT DOESNT MEAN YOU CANT USE OTHER SETS FOR OTHER ELEMENT! THAT'S RIGHT, WE'LL USE ICE FOR FROZEN + PLAGUED AND POP THOSE MOBS WITH MAYHEM.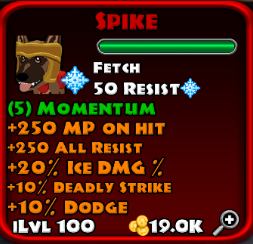 Pros:
-AoE damage from multiple spells
-can clear the map and kill Legend and Mythic boss in few seconds
under floor 1,000 M3
-decent damage
-you benefit from arcane debuffs and effect while using ice and poison
-you can still survive and clear map decently at floor 1,500 M3
Cons:
-can cause lag on map with pack size
-too colorful
[UPDATE]
replaced blinkstrike proc with storm proc
replace 2x 10 stealth with 2x 100 frostbiting
Playing at floor 2100 M3, still melting carto hitting quardrillion damage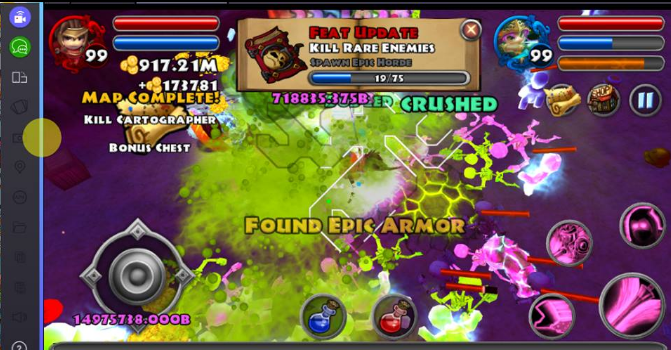 ---
VIDEO GAMEPLAY
With Frozen only
Now things get nasty Frozen with Plagued + arcane debuff
Here's the gameplay. You blink, proc spells, taunt and pull enemy apply arcane debuff and pop them.
SET AFFIXES
PLAGUED - if your spell is poison then kill them with poison cloud.
ACENDENT + ARCANIST - what you need to understand is even if you are using a different element on your gears as long as you attack enemy with any spells that is arcane, you will still get the Set debuffs and effect
MAYHEM - great damage multiplier for spell proc build
ADVENTURER + MOMENTUM + 30% MS = big fan of this combo, great damage multiplier
FROZEN - going back to my point, you dont have to change your weapon and gears to Arcane if you want to use Arcanist + Ascendent. With AoE damage and resistance reduction from weaken, smokebomb and Ascendent we can kill those mobs easily while they are frozen and cause explosion which makes this set perfect for this build.
---
STAT PAGE
This will be your damage with adventurer and momentum active. It can reach 20M with arcane debuff.
Again, you dont need 100M damage. You just need to make sure that every single proc spell will hit the enemy and let the AoE damage and explosion from Frozen + Plagued do the rest. Still trillion damage output
---
RESOURCE SYSTEM
FURY - resource system has received a lot of nerfs and balancing. For this build I decided to use Fury for slot efficiency. We will only use 2 skills in this build, Boomerang and Stealth.
However, due to Push the limit, you will need to fully charge fury before you can use stealth. Good thing is we have 40 Stealth so by the time your stealth is over and cooldown you'll have enough fury to cast stealth again.
---
CRYSTAL AFFIX
MUST HAVE:
X2 CRIT DAMAGE - for damage duh
X1 CRUSHING BLOW - to help you easily kill higher floor mobs which has high HP
X1 WEAKEN - synergize with other resistance reduction
X1 DEADLY STRIKE - damage multiplier for critical damage
X1 REDUCE CD - for perma stealth
LEGEND AFFIX
100% ICE DAMAGE
2x50% GLASSCANNON - i added another GC to compensate for damage loss from removing Defiant from my initial build
2X PUSH THE LIMIT
SMOKE BOMB PROC - blind enemy and activates damage buff and resistancereduction from Darkness and Noxious
BLINSKTRIKE PROC - not that important. personal preference for faster map clearing. I prefer my char to just blink to the next pack of mobs rather than walk. You can replace this with other procs
TAUNT PROC - this is one of the core affix of this build. Thanks to @ocenyx for giving me the idea. This synergizes well with all the high chance proc spell we have in the set. This makes sure that you can hit as many mobs as possible for Arcane effects and inflict maximum damage from all the spells. Lastly, this makes sure that when a frozen mob dies, it will cause a chain explosion and kill other mobs.
---
TALENT TREE

PERMA STEALTH
-20 DEXTERITY HEROIC POINTS
-X2 STEALTH
-20 POINTS TO STEALTH
-this gives us 5 secs stealth with 4 secs cooldown. You cant survive high floor without this
---
There it is folks. Arcane in this patch is very very good. But dont forget to mix it with other elements especially that you can cast spells with random elements.
PLAGUED + FROZEN = OP