Hi guys,
as I always suspected, there is a "hidden" critical damage. I first noticed it when I was playing PvP in the stat pages, although I had nothing boosting crits my crits did higher damage than my other attacks. So I put it to the test in the video below: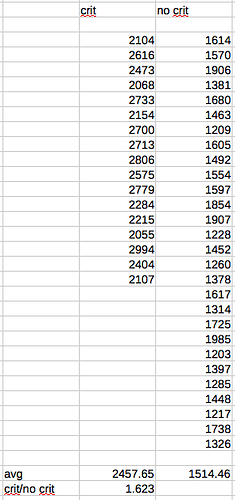 As you can see, I do about 60% more damage when critical hits, although I have no boosts whatsoever for critical damage (you got to enlarge the image).
Is this intended?
If so, what is the actual value of this boost?
Is it additive with crit damage from affixes? Or multiplicative?
Best, Mid