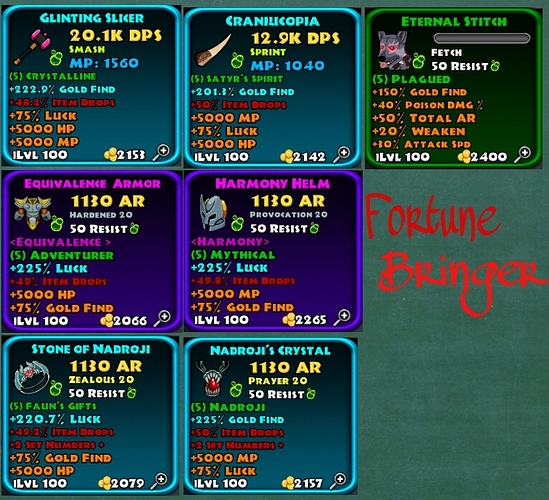 Okay first this build designed to be the king riding horse. by using sprint and talent prayer heal 20% hp. harmony mythic on head heal vice verse heal effect by 25%. Equal Hp/Mp by equivalent to reduce damage taken by 50% of hp/mp equivalent. (will be like perma effect since prayer and harmony keep both pool full.) using provocation for chance taunt. also OH special taunt. take all monstet bow to him. and let my hireling DPS build to kill it since this build are just for buffing Luck,G.Find and Item drop.
*I didt know that crafting Farming build cost insanely alot of crystal and item and really really annoying when getting not needed affix.
wasting 7 Obsidian. 3 Amethyst, 27 ruby, and alot other Ultra rare crystal to convert coz leak of ruby. losing 3 Nadroji stone and 4 nadroji crystal because obsidian give non farming affix (Luck & Gold find)
*** My first proper farming build. and hope the cost of making is worth it.